, 厂家直接供货价格优势明显,质量可靠,欢迎广大新老客户来电咨询或前来工厂洽谈。 Manufacturers directly supply shot blasting machine blades Jiangsu Dafeng shot blasting machine blades Shandong Qingdao shot blasting machine blades . The direct supply of the manufacturers has obvious price advantages and reliable quality. Welcome new and old customers to inquire or come to the factory to negotiate. 小时热线: 400-690-2006 24- hour hotline: 400-690-2006
Our company produces and processes high, medium, low chromium and various wearing parts in various shot blasting cleaning equipment. The full range, wear-resistant parts have a long life, good service, and stock are available for many years for users to choose in time. The company has sales networks and service outlets in large and medium cities across the country.


The above table shows the main chemical components of the wear-resistant parts. There are all kinds of wear-resistant parts and accessories. The company has stocks all year round. Welcome to buy!
:( 公司仓库实拍产品 ) Part of the product display : ( Company warehouse real shot product )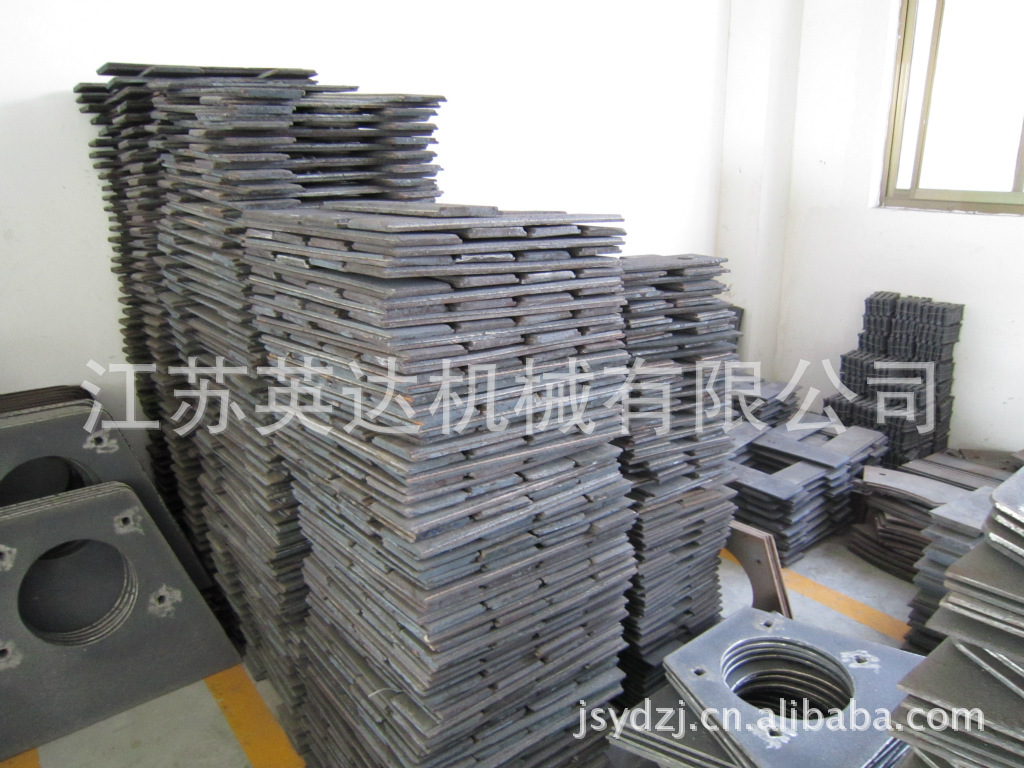 : Our advantages :
快速反应:承诺以最快的时间给予您详细的报价说明及产品资料 ; 承诺以最短的时间为你量身定制你要求的产品 ★ 1. Quick response: promise to give you detailed quotation instructions and product information in the fastest time ; promise to tailor your requested product to you in the shortest time
优质的产品和价格:我公司通过厂家采购,大定量采购各种原材料等措施使降低了公司的成本,且保证产品优质且价廉,并切实将我公司的规模效应所获得的优势直接优惠于客户 ★ 2. High-quality products and prices: Our company reduces the cost of the company through measures such as factory procurement and large-scale procurement of various raw materials, and ensures that the products are of high quality and low price, and effectively takes advantage of our company's scale effect. Direct offers to customers
3. 贴心的服务:我公司所出售产品均享受部分有偿服务。 ★ 3. Thoughtful service: Products sold by our company enjoy partial paid service. VIP 客户,享受更加实惠的价格和贵宾般的服务。 Large-volume or long-term cooperation customers can become our VIP customers and enjoy more affordable prices and VIP-like services.
company profiles
Jiangsu Yingda Machinery Co., Ltd. (formerly Dafeng Foundry Machinery General Factory) was established in 1976. It is a high-tech enterprise integrating R & D, design, manufacturing, sales and installation services. Jiangsu Yingda has been engaged in the research and development and production of surface treatment equipment for nearly 40 years. It mainly produces seven series of products in the mechanical industry such as metal surface cleaning machinery and equipment, and sand processing modeling equipment. Products are widely used in railways, automobiles, ships, construction machinery, metallurgy, military industry, medicine and other fields.
The company took the lead in passing ISO9001: 2008 quality management system certification and ISO14001: 2004 environmental management system certification. With a professional technical team, it has successively obtained 30 product patents such as mesh belt pass type shot blasting machine, new mechanical recycling blasting room, roller pass type heavy steel shot blasting machine and ten Jiangsu high-tech products. (Note: For details of each product patent and all certificates, please refer to the company's official website: http://ywl66.com/ or Ali integrity file)
The company adheres to the tenet of "innovation and intent to build", adheres to the principle of "honesty and responsibility", is committed to using technology to provide customers with a better experience and service, and grows with customers to achieve win-win. The product structure and business scope are diversified, serialized and grouped. The products are exported to all parts of the country, and some are exported to Southeast Asia, West Asia and other places.
Your inquiry is welcome. You can leave a message to us or contact us directly on Ali Trade Connect. We will respond to your inquiry in time. Your inquiry call and message are our greatest trust and support, and we will do our best to serve you!
Jiangsu Yingda Machinery Co., Ltd.
Phone: 0515-83752966
Fax: 0515-83756006
24-hour customer service hotline: 400-690-2006
QQ: 1608459489
Corporate website: http://ywl66.com
http: // www.ydpwj.com
Enterprise Wangpu: http://jsydzj.1688.com/
Business Address: No. 43 Dalong Street, Xituan Town, Dafeng, Yancheng City, Jiangsu Province